Sian Jones
"Hi Sian, we just wanted to thank you from the bottom of our hearts! Things have never been so good for us!"
As you know, when we booked to see you we were on the verge of splitting up and Brian didn't want to have counselling because neither of us could see a way forward.  And as much as the sessions were really difficult to start (in the nicest possible way!!) You were so kind and understanding whilst at the same time encouraging us to both be really honest. You were very honest with us both also by pointing out what we needed to take responsibility for individually if we wanted things to get better"
"We both feel it's a bit scary not having our weekly sessions with you but hopefully we will be OK now but we know where you are! Thanks again x
Brian and Sophie (please don't put our surnames)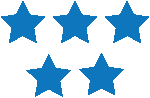 Brian & Sophie
Jo Walmsley-Moore
From the very first contact (virtual) Jo was very warm and welcoming. She made both of us feel at ease.
Jo discussed our personal experiences in a kind and considerate manner, allowing both of us to speak, without feeling rushed. The sessions we had were all amazing and she helped us move forward with our relationship.
I'm happy for my name to be attached to my review.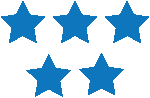 Sue Venables
Sian Jones
"My wife and I decided to seek online marriage counselling with Sian after having experienced a few communication challenges whilst in lockdown. We have been married just under 2 years and really wanted to nip these issues in the bud"
"The counselling was a real revelation. The whole experience was enlightening and we both found it to be very useful. Sian had a really experienced and specialised way in helping us to approach and deal with our challenges well. It certainly wasn't about blame or who was right or wrong, but it helped us understand how the other was feeling and how they processed thoughts"
"We had just 4 or 5 sessions and are now looking forward to a long, happy and fulfilled marriage with much-improved communication skills. Thank you "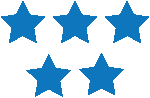 Anonymous
Jo Walmsley-Moore
"Jo took the time to understand us as individuals and our respective ways of thinking rather than jumping straight into our problems as a couple. She helped us to navigate through our issues gently and at our own pace using tools and resources between sessions to get us thinking and talking to each other about them"
"We finished every session with a reminder that we love each other, had a strong foundation and were there to improve things in our relationship. We've come out of our sessions with Jo with a better understanding of how we each perceive our problematic interactions and practical ways to deal with them. This came at a particularly crucial time when our marriage was strained and we had another child on the way"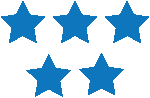 Anonymous
Jo Walmsley-Moore
"Although my wife was not comfortable discussing our marital problems with a counsellor herself, Jo really helped me understand how to approach the issues, and gave us a good foundation/plan to build upon.
They say the first step is to talk about the problems, and talking with Jo really helped!. Was the first time (aged 48) I have had any kind of counselling, which filled me with fear, but within a couple of minutes of the Zoom meeting Jo put my mind at rest."
Anon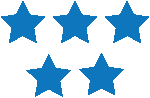 Anonymous
Debbie Fletcher
"Online Relationship counselling with Debbie was a positive experience for both of us. The initial questionnaire was a good way to get us to think deeply and try to identify issues we had and wanted to address"
"Debbie seemed to understand where each of us was coming from and tried to get us to see the other person's point of view"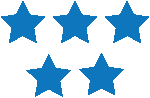 Mr & Mrs Hakki
Sabine Hawkins 
"Hi Sabine, you asked us if we would mind writing down what we felt the benefits of relationship counselling are so you can share that to help other people. We both thought long and hard about it and we are not sure we can answer that in a generic format because we feel it only worked for us because of you (sorry if that's a bit creepy but it's true!)"
"From the moment we met you, you put us at ease. You had a way of making us open up and tell you things we had never told each other let alone anyone else! You helped us understand each other and ourselves and you never made us feel judged or uncomfortable and as I said to you on the phone last week now we have finished our sessions we will miss you  in a strange sort of way. Thanks again for everything"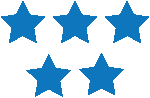 Elsie & Bernadette
Allie Markantonis
"We weren't sure what to expect, or even if it would help. Best money we ever spent!" We chose Allie for help and guidance after finding out of infidelity"
"After 15 years into our relationship we were on complete unknown territory. However knew we didn't want this to be the end"
"Therefore found ourselves at marriage counselling. Feeling anxious and worried about talking, Allie quickly helped those feeling disappear and was easy to talk to"
"She gave us the tools to understand and appreciate one and other again. And helped us understand how we got to where we were. And most importantly how we worked to get out of it"
Allie has helped us, as a couple and as individuals, and we have learnt some valuable tools we will continue to use. And we are happy to say, we now feel the strongest we ever have"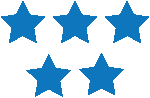 Anon – West Malling
Allie Markantonis
"I saw Allie for online counselling when I was struggling to know what to do and was very confused. I was in the middle of having an affair and thinking about leaving my wife and child. I couldn't make sense of what I was feeling or which way to turn"
"Allie worked slowly with me to assess what was truly making me happy and the steps to cope with everyday life. Then we explored the bigger issues which slowly but surely led me to a much deeper understanding of myself"
"My relationship with my wife has vastly improved. We are now able to communicate more openly and can provide each other with space, companionship and appropriate support when needed. I have regained my enjoyment in our journey of building a life and family together"
"I am now happier than I have ever been and feel more confident to move forward with my life with much stronger ability to cope with anything life throws at me in the future. I'll never be able to thank you enough"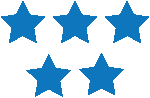 CK and NK
Debbie Fletcher 
"We felt having a space to talk in that was safe and supportive was really helpful. The sessions were very well managed and structured by Debbie Fletcher and there was an understanding and empathy with our situation which felt comforting.  We were each allowed a decent time to talk and reflect"
"Thank you Debbie – you were very kind and understanding and we really appreciated the lack of judgement and desire to help us with your reflections and ideas"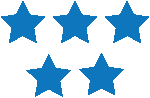 Anonymous
Sian Jones 
"We booked with Sian for some marriage counselling online and found that she has an amazing ability to explain back to you EXACTLY how you are feeling, both me and my husband just couldn't believe it! It was like she had experienced every single feeling we had at some point so she could really relate to it. At no point did she judge either of us such she just helped understand each other's perspectives and got us actually communicating properly again! Thank you!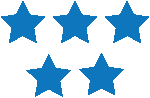 Anonymous
Tara Cratchley 
"The Irish" (ha ha ha!) cannot thank you enough for all you have done for us Tara. It's been a steep hill but we finally got there, we will never forget what you have done for us and all being well we won't be booking again!! :))"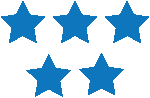 Rosalyn and Patrick
Sabine Hawkins 
"We procrastinated about having relationship counselling for around 2 years. I made 3 appointments then cancelled them trying to pretend the problems were manageable and we didn't need help. Things finally came to a head and we had no choice; either go for help or split up. My husband didn't want to so it felt like I was dragging him along but plucking up the courage was the best thing we ever did and we wish we had done it five years ago. After only 2 appointments with Sabine it started to get better and then continued to grow each session after that. With our new communication skills and understanding of each other I feel like we are back in love again! I would tell anyone not to be scared or embarrassed and it is worth every penny"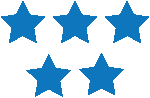 Anonymous
Sj Mason  
"My wife point blank refused to seek help for our problems with marriage counselling because she saw this as a failure she didn't want to admit to. Neither of us wanted to separate but we wanted to feel happy again. But as much as I tried to persuade my wife to see Sj she point blank refused.
I called online couples counselling to  ask for advice it was actually them who suggested that perhaps my wife might feel more comfortable if we had a session on Zoom. Although my wife was still hesitant she felt much more comfortable with this idea and it's helped us greatly. We didn't even realised how stale things were and  how mundane our lives had become. Sj inspired us with new vigour and understanding and we are both happier now and actually looking forward to our retirement together rather than dreading it"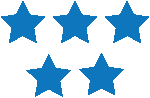 Mr and Mrs Cobhurn
Allie Markantonis 
"It's been good and it's been bad………………… but knowing what we know now …. we should have done it years ago! Thank you thank you thank you!"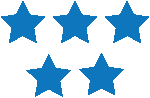 Elsa and Mark – one very happy couple!
Sian Jones 
"We found Sian to be such a huge help in our quest for improving our communication skills. Sian will teach you how to think about your behaviour and what it's linked to so you learn to understand yourself and your partner a whole lot better. This is an invaluable technique,. She is also warm & fun which really helps!:)"
"We now communicate better and understand one another….invaluable & life changing.' Many thanks again"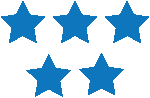 Scott and Sue – Thank you!
Sian Jones 
"Sian Jones is Highly recommend!!  I contacted Online Couples Counselling for an appoinment with Sian because I was concerned that my reaction to the small irritating things my partner was doing was getting out of hand. I was anxious, angry and upset on a regular basis. I tried to blame him for a while but I started to realise it was me and not him.
I saw Sian for a few months, once a week, and began to understand why I was reacting the way I was. This understanding was half the battle, and was incredibly revealing. I learned not to let my hurt feelings turn to anger and frustration, and deal with them in a different way. I feel like my old self again now, I'm more in control of my emotions, and much happier in my relationship. Sian was sympathetic, caring, open and I felt genuinely happy for me when I started to feel better"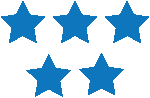 Mrs T Albany
Elaine Brown
"As you know Elaine I have tried very hard to get over my wife's affair. Unfortunately I haven't been unable to forgive and forget and now know I never will. Although the whole experience has hurt like hell, I couldn't have done it without you. You helped me through it by giving me time, patience and a different perspective. I know more about myself and relationships than I ever did before and I'm hoping one day I will see some good in what's happened. Hopefully this will help me in my next relationship"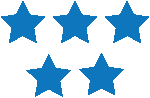 Steve M – Brilliant Service
June Brogan
"Having June help us talk through our problems online helped us both see each others point of view and see things more clearly. Our marriage is much stronger now that it has been for years – thank you so much"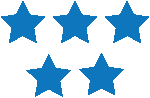 Byron & Claire
Sabine Hawkins 
"We knew we needed to separate but wanted to do so amicably for the sake of our two children. Sabine made this possible by offering us the support through a very difficult time"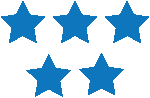 Tracey B.
Sian Jones 
"We were really skeptical about online couples counselling as you know! But it was great and so convenient. Thank you so much Sian for putting our marriage back on track!"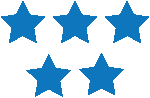 Mr & Mrs Donahue
Sian Jones 
"When my wife suggested that we should see a relationship counsellor but I thought it was very sceptical and cynical. But Sian Jones made us both feel very relaxed from the outset and she never took sides in any of our conversations. Sian helped us through the sometimes difficult process. I would recommend her to anyone who is having problems"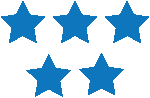 Adesian & B Adedayo
Gaye Mitchell 
"Although my partner was reluctant to do online therapy Gaye put us both at ease straight away. I was surprised how he opened up and I was able to see things from his perspective for the first time. I know that he understands me more now and with Gayes help we are closer than ever"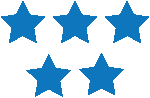 Hayley and John
Sian Jones 
"I didn't think there was any hope for our relationship as all we did was argue and shout at each other. We booked to see Sian because she started online couples counselling so we thought she must be good.. She was so patient and understanding and always saw things from both points of view. We are now at a stage where we can at least communicate without getting angry. We are still working on our relationship but now feel at least there is light at the end of the tunnel"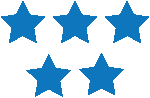 Paul & Sue B