WE SPECIALISE IN
Online LGBTQ+ Couples Counselling
The Largest UK Wide - Trusted LGBTQ+ Couple Therapy Experts
East Anglia - East Midlands - Greater London - Ireland - North East - North West - Northern Ireland - Scotland - South East - South West - Wales - West Midlands - Yorkshire and the Humber
Our team of professional couple therapists are here to support you in moving forward more positively. We offer compassionate and effective online therapy sessions to help overcome challenges and strengthen your relationship.
About
Online LGBTQ+ Couple Therapy
While the UK is becoming more accepting of differences, evidence still points to greater mental health struggles among the LGBT community. Challenges persist for gay, lesbian, and LGBTQ individuals within a heteronormative culture. This is where LGBT couple therapy plays a crucial role.
Emotional intimacy remains a universal goal for couples, irrespective of gender orientation. Both same-sex and heterosexual couples seek improved communication, shared values, and mutual understanding and support.
However, the internalised shame and guilt stemming from concealing one's sexual orientation can hinder emotional intimacy expression for same-sex partners. Additionally, the strain of uncertain societal acceptance and inconsistent messages regarding marriage rights can take a toll on same-sex couples, causing confusion and impacting their psychological well-being. These challenges often lead to struggles with embracing conventional symbols of commitment.
Our LGBT couples' therapists are attuned to the distinct issues that arise due to sexual identity, including challenges related to commitment stages and norms, which may differ from those experienced by heterosexual couples.
HOW LGBTQ+
Couples Therapy Can Help
Have you been feeling disconnected from your partner or spouse? Do you miss having safe, genuine, intimate communication? Are you worried that you're growing apart from each other, having less sex or no sex at all and don't know how to bridge the physical and emotional gap?
Good relationships are central to our enjoyment of life. Good communication skills are the foundation of good relationships. Without the ability to talk honestly and compassionately about the more vulnerable aspects of our relationships, our relationships become more limited and unsatisfactory
During LGBT couples' therapy you will learn new skills about how to communicate on difficult topics with your partner in a way that brings you closer together rather than further apart.
Online couples' therapy is a highly effective way for you to address and resolve your relationship issues. It provides a convenient, safe and confidential space for you to work through your relationship challenges with the help of a professional couple Therapist.
It can feel like a big step taking the decision to talk to someone else about the issues in your relationship, especially as one of you might be resistant to counselling. However, rest assured; couples' therapy is not about who is right or wrong, it's about open discussion and helping you both trying to achieve the outcome you want.
Our LGBT couple therapists have helped hundreds of couples resolve the issues between them in a calm, amicable way. We provide understanding, support, advice and guidance to enable you to move forward more positively, unless you explicitly tell us you would like help to separate.
If you would like some professional help for your relationship then please book an appointment with us today
Our Couple Therapy Areas of Expertise
Transforming Relationships For The Better
WHY CHOOSE
Couple Therapy Online
Online couple therapy is an effective way for both individual and couples to address their relationship issues. This is done in a convenient, accessible and cost-effective way.
Our couple therapy experts provide a safe, supportive and effective therapeutic environment. They have the qualifications, experience and interpersonal skills to help you work on your relationship.
Strengthen your relationship from the comfort of your own home with online couples therapy.
WE ARE THE
Relationship Experts
Experienced Therapists: Our online relationship counselling is carried out by highly experienced and qualified couple therapists.


Proven Results: We have a proven track record in successfully helping countless couples and individuals achieve their goals.


Specialised Expertise: Our team of relationship therapists specialise in any kind of relationship problem for every type of relationship. We provide a personalised and effective service for you unique situation.


Our team of relationship counselling experts are professionally trained in helping couples work through their relationships problems.


BACP – British Association of Counselling & Psychotherapy
NCS – National Counselling Society
CPCAB  – Counselling and Psychotherapy Central Awarding Body
Confidential & Supportive Relationship Counselling


Expert guidance for your relationship: Meet our experienced relationship counsellors online.
Flexible appointments to suit you. Book Zoom sessions at your convenience.
Confidential online environment: Ensuring privacy and support during your counselling sessions.
Flexible Session Times: Schedule sessions at your convenience. Including evenings and weekend – without the need to factor in travel.


Accessible from Anywhere: Online therapy can be accessed from home or any location. Providing support wherever and whenever it's needed.


Confidential and Secure: The ability to openly discuss any issues with qualified therapists. Which is done through Zoom, an encrypted and secure channel. Therefore, ensuring privacy and trust.
OUR SERVICES ARE
Highly Rated
4.9 / 5 STARS - 1074 REVIEWS
★ ★ ★ ★ ★
Madeleine Kingsley
"We've turned some pretty big corners in this household, I'm feeling very grateful indeed. Thank you for always being there and holding space, it's facilitated so much healing for me and my family"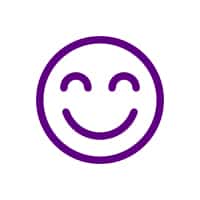 Madeleine Kingsley
"We really lucked out when we got Madeleine as our counsellor"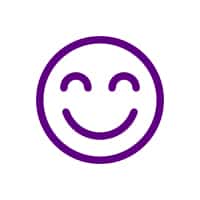 Madeleine Kinsgley
"Our sessions with you have been a lifesaver and completely invaluable and I think moving forward we are both so much better equipped to deal with whatever comes next. But we also won't be afraid to ask for help if and when we may need it."
Elaine Brown
"Just to say Thank you for your help, it has been invaluable and it was wonderful confiding in someone so warm and non-judgemental.  The sessions were priceless in how they improved our communication and overall relationship.  The tools we've learnt will be invaluable taking froward"
Tim Gilbert
"The weekly sessions with Tim have been invaluable. His intuition, sensitivity and empathy have made the process enlightening and very manageable at a point where our marriage was in crisis.
Thank you, Tim, – you have saved my relationship"
Elaine Brown
"Thank you so much for everything you have done to help the situation with our marriage.  We have learnt a lot but still have a way to go but you have helped more than we can of expected"
Tara Cratchley
"We didn't think we would be sat here together having enjoyed a family Christmas, when this time last year we felt we were at the end. Thank You for helping us find a way forward that suited us, and for your knowledge and understanding. We now are looking forward rather than dreading the future.
Tara Cratchley 
"The Irish" (ha ha ha!) cannot thank you enough for all you have done for us Tara. It's been a steep hill but we finally got there, we will never forget what you have done for us and all being well we won't be booking again!! :))"
Allie Markantonis 
"It's been good and it's been bad………………… but knowing what we know now …. we should have done it years ago! Thank you thank you thank you!"
Elsa and Mark – one very happy couple!
June Brogan
"Having June help us talk through our problems online helped us both see each others point of view and see things more clearly. Our marriage is much stronger now that it has been for years – thank you so much"
Sabine Hawkins 
"We knew we needed to separate but wanted to do so amicably for the sake of our two children. Sabine made this possible by offering us the support through a very difficult time"
Sian Jones 
"We were really skeptical about online couples counselling as you know! But it was great and so convenient. Thank you so much Sian for putting our marriage back on track!"
Sian Jones 
"When my wife suggested that we should see a relationship counsellor but I thought it was very sceptical and cynical. But Sian Jones made us both feel very relaxed from the outset and she never took sides in any of our conversations. Sian helped us through the sometimes difficult process. I would recommend her to anyone who is having problems"
Gaye Mitchell 
"Although my partner was reluctant to do online therapy Gaye put us both at ease straight away. I was surprised how he opened up and I was able to see things from his perspective for the first time. I know that he understands me more now and with Gayes help we are closer than ever"
Dedicated to helping you
Our Highly Experienced Relationship Therapists
Book Instantly Online Now
Use our easy & fast online booking tool to book an appointment with one of our highly trained therapists.
Get in touch
We are here to help
If you have any questions or concerns please select the 'Need Help?' button in the bottom right hand corner of the screen.