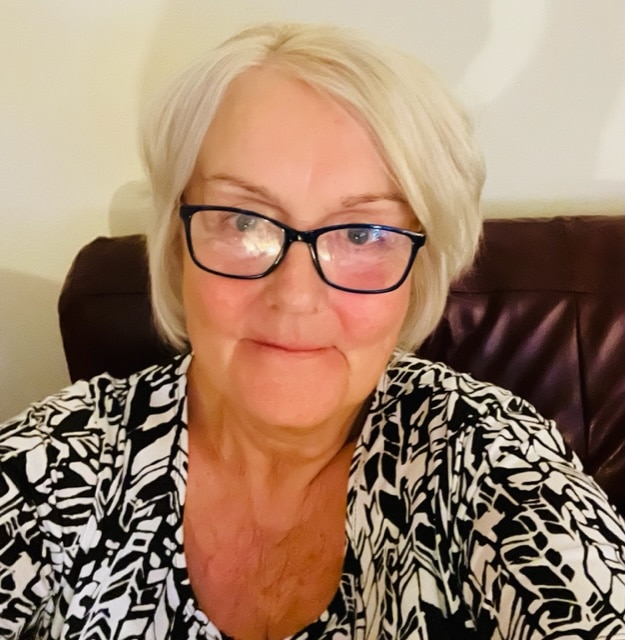 Jacquie Young
South East Professional Online Counsellor
Hello, my name is Jacquie Young and I am a fully qualified 'Relate' trained Relationship Therapist for Online Couples Counselling. I have over 17 years' experience working with both couples and individual and hold an Advanced University Diploma in 'Couple Counselling'.   
I firmly believe, whatever your reason for seeking relationship counselling, being able to take an open and honest look at what's going on in your relationship, can only be beneficial. Perhaps you are going through a difficult time or maybe your relationship has reached a crisis point. There might be an ongoing problem where the same patterns keep repeating themselves. Or maybe you've reached a point where you recognise you just can't live like this any longer.
I understand that asking for help might feel difficult and takes courage. However, rest assured, most couples I see tell me that they wish they had sought help, months, if not years before. Together, we will gain a better understanding of your needs and expectations in a warm, supportive, non-judgemental environment. We will explore how communication takes place between you both, to help you find out what is standing in the way of you having the relationship you want. 
My approach to couple therapy
I draw upon a variety of different theoretical approaches, depending on your unique situation. 
The feedback I receive from couples consistently highlights my ability to create a safe and comfortable environment, enabling them to easily open up and express their true feelings. This is especially noteworthy in cases where one partner initially hesitates to participate, as it is a common occurrence. Couples often express their gratitude for my proactive approach, as I actively engage in the therapeutic process alongside them. Together, we will explore the underlying causes of unhelpful behavioural patterns. We will then deconstruct repetitive arguments to pinpoint the necessary changes to meet individual expectations. 
People often tell me that they are amazed at the impact of being listened. Alongside having another person look into their relationship and offer a different perspective. However, if you decide, for whatever reason, that I am not the right therapist for you. I will be more than happy to help you explore alternatives.
If you would like to make a booking to see me for online couples counselling then please do so via the link below.
Qualifications
Fully qualified 'Relate' trained Therapist
Advanced Diploma in Couple Counselling (Level 6) from the University of Hull/Relate Institute
Certificate in working with Adult Survivors of Sexual Abuse from the Relate Institute.
Certificate in Therapeutic Counselling Skills for Children from The Centre for Child Mental Health and studied under Dr Margot Sunderland
Certificate in Working with Young People from Youth Access.
I am also trained in the following:
Working with Asperger's
Understanding and dealing with Compulsive Sexual Behaviour
PTSD and trauma
Solution Focussed Approach
Attachment and couples
Counselling with a sexual focus
Domestic violence and abuse
Working with Bereavement
Gender and Sexual Diversity
LGBTQ+ awareness and knowledge
The impact of Addiction
Digital Resilience
Working using creative mediums
Relationships and mental health.
Throughout my career, I have had the opportunity to work in diverse settings, all centered around my passion for supporting people. For many years, I served as a lecturer in a large, multicultural college in East London. This role allowed me to engage with students from various backgrounds, fostering an inclusive learning environment.
Prior to my lecturing role, I gained invaluable experience in local government. Here I focused on critical issues such as homelessness, housing policy and improving client satisfaction. Working within this sector, I had the opportunity to make a positive impact on individuals' lives by addressing their specific needs and advocating for effective policies.
Furthermore, I have dedicated a significant portion of my career to the voluntary sector, collaborating with numerous organisations. In this capacity, I have supported individuals from diverse backgrounds and cultures. This covered a wide range of areas including mental health, domestic abuse, reparative justice and special educational needs. Additionally, I have gained extensive experience working with individuals on the autistic spectrum and providing guidance and support to their families, during challenging times.
During my time with Relate, I worked in conjunction with CAFCASS (Children and Family Court Advisory and Support Services). This collaborative effort enabled me to utilise my expertise as both a couple's counsellor and a qualified child therapist, to facilitate the best possible outcomes for separating parents. This involved helping parents establish agreements and shared plans that prioritise the well-being and needs of their children. My role was to guide them in moving forward in a positive way.
How I can help you
My goal is to help you gain a better understanding of each other's perspectives in order to improve empathy and understanding. We will work through any negative emotions that may be impacting your relationship.
We will work together to identify and implement the necessary changes to break the cycle of any unhelpful behaviours that might be negatively impacting your relationship. By doing so, we aim to create a healthier and happier dynamic.
I will help you work through the areas of your relationship where you feel stuck and have lost the spark and connection. Then focus on what needs to change so you are able to have a relationship that meets both of your needs.
Together, we will talk about how to negotiate differences and manage conflict. Along with how to collaborate and manage each other's expectations.
I have considerable experience working with same gender and mixed culture relationships as well as blended families and separated couples. I have gained valuable insights and skills to effectively navigate the unique dynamics and challenges that arise in these specific relationship contexts.
Experience
Sit amet facilisis magna etiam tempor orci eu lobortis. Turpis tincidunt id aliquet risus feugiat in elit eget gravida cum ante metus dictum.
| Year | Department | Hospital |
| --- | --- | --- |
| 2002-2005 | Cardio-respiratory | Institute Of Coast Private Hospital |
| 2002-2005 | Cystic Fibrosis | Canada Of Coast Private Hospital |
| 2010-2017 | Livers & Oncology | USA Institute for Rehabilitation |
| 2018-2022 | Osteogenesis imperfecta | Kessler Institute for Rehabilitation |
Relationship Therapy/Marriage Counselling
LGBTQ+ Relationship Therapy
Psychodynamic Counselling
Emotionally Focused Therapy
Dedicated to helping you
Our Highly Experienced Relationship Therapists
Book Instantly Online Now
Use our easy & fast online booking tool to book an appointment with one of our highly trained therapists.